FAMILY DAY – MONDAY, FEBRUARY 20TH 
Family Day offers organized sliding at Little Red with free hot dogs and hot chocolate. La Société Canadienne-Française de Prince Albert will serve up SNO-TAFFY & you can enter the RAFFLE for the TOBOGGAN (see below. Draw for the raffle will be held after all outdoor events of the Festival.)
SLIDING FUN, snacks &  REFRESHMENTS
1 to 4 pm
ADMISSION: WINTER FESTIVAL BUTTON
Sponsored by: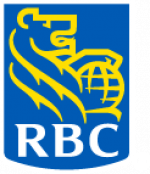 Toboggan Raffle!!!!!    Lloyd Svensen has been building toboggans for more than 26 years with the first one a sleigh for his new born. Lloyd has built more than 2,000 units over those years selling them from coast to coast.The toboggan has a 2 year 

warranty but really is built to last a life time. I all this time Lloyd has a total of 9 units that he has ever seen back for any type of repair. Come try one of Lloyds toboggans at the Prince Albert Winter Festival  Family Day at Little Red River park on

Monday Feb.20th

. This just may be the fastest sliding toboggan ever built. It is certainly the toughest !!!